Brand identity - Web - Copy
"FRom 1979 we care about quality..."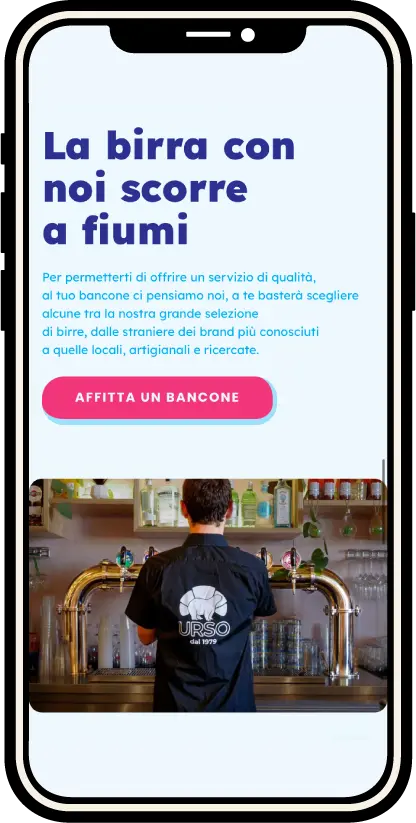 The Urso Company has a long family tradition, which had never been accompanied by a proper online presence. In order to start the branding phases, we needed a visual element that would lay the foundations for a digital identity.
That's why we started with the creation of a company mascot that embodied the brand idea. From there, the website structure implements modern visual and storytelling aspects.