"The privilege of a spell"
"The privilege of a spell"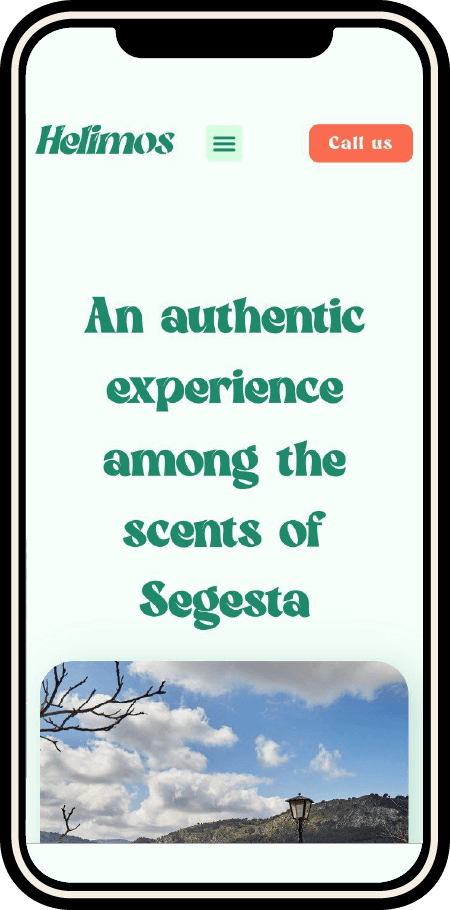 Helimos B&B is perhaps one of the most beautiful places to enjoy the view of the Temple of Segesta. It is located on a nearby hill and, with its two characteristic rustic rooms, it is able to offer tourists a magical experience.
"Il privilegio di una magia"
The website we created responds to a market need, which is to make the structure known to the growing number of tourists who choose Sicily and the province of Trapani to spend their holidays.